MaxPower Line Card
MaxPower is the master distributor for GE, Mitsubishi, Staco, Toshiba, Xtreme Power Conversion, Gamatronic, Legacy Power, Baytech, Zonit, and Elliptical Mobile Solutions. (Click here to download line card).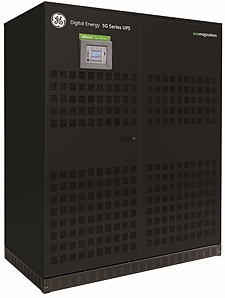 Uninterruptible Power Systems
Our single and three-phase UPS solutions range from 400VA to 750kVA in standby, line-interactive units, online and ferroresonant topologies. Our comprehensive offering of UPSs meets the needs of virtually any application, while our significant stock (up to 160kVA) in two warehouses ensures quick shipment and delivery for your customers.

Modular UPS
MaxPower offers both single and three-phase modular uninterruptible power systems. Our products range from 3 to 18kVA single phase and from 10 to 100kVA three phase.

Portable Air Conditioning
Convenient, space-saving, quiet, high efficiency units provide powerful cooling directly to areas filled with heat generating electronics. Simply roll it in, plug it in, and turn it on.

Rackmount Power Distribution Units
Designed to meet the complex requirements of today's IT and data center environments, XPDUs feature rich, network-grade PDU's at half the price of comparable models. Units available in basic, surge, and amp-metered models.

Lighting Inverters
Maintains efficient AC emergency power to operate all emergency lighting fixtures to defend against unwanted power outages and electrical disturbances.

Maintenance Bypass Panels
Multiple configurations of Eaton Cutler-Hammer maintenance bypass panels are available ranging from 40A to 800A and in 2 and 3 breaker configurations. Options include Solenoid Key Release Units, Key interlocks, Auxiliary Contacts, and Distribution Breakers. Multiple configurations including rotary switch bypasses and Rack Mount Bypass units for 120V UPSs are available from stock.

Replacement Batteries/Racks
MaxPower offers replacement batteries that are compatible with all manufacturers' UPSs. We also offer custom cabinet battery systems to achieve extended runtimes with all UPS Systems. Unlike competitors, our battery solutions come with a full 3 year warranty. MaxPower Server Cabinets, Automatic Transfer Switches (ATS), Remote Power Panels (RPP's), Power Distribution Units (PDU's), Power Distribution Rack (PDR) and Power Conditioners are also available.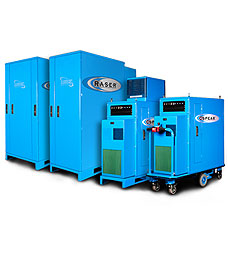 Micro-Modular Data Centers
Elliptical Mobile Solutions has pioneered the development of self-contained, high-density, cost-effective and energy efficient Micro-Modular Data Centers. Built at the rack level with onboard cooling, security and fire suppression, these data centers fully replicate the functions of a traditional data center without the costly infrastructure, raised floors, big iron and massive air conditioning units.